Payment is processing...
DO NOT refresh browser
The Art of War Chapter 1 Planning v2.0
Free
Date and Time
Sun, Apr 15 2018 14:30 GMT -
Sun, Apr 29 2018 15:59 GMT
Who is it for
Learning level
Location
9 Woodlands Avenue 9, Woodlands, Singapore, Singapore View Map
Location 1
Direction
https://goo.gl/maps/yEttqYMjctP2
Registered Learners














Sponsors
Wiztango is a digital platform for Publishers, Authors, Product Managers, Social Enterprises and other Content Originators.

Wiztango is a Winner for the 2013 Red Herring Top 100 Asia Award.
---
Learning partners
Institute of Adult Learning Singapore
The Institute for Adult Learning (IAL) is at the forefront of building capabilities and continuing professional development for an effective, innovative and responsive Continuing Education and Training (CET) sector. We work closely and support adult educators, businesses, human resource developers and policy makers through our comprehensive suite of programmes and services on raising capabilities and catalysing innovations in CET.
---
inLab
Brought to you an InnovBite session
---
Wiztango
A techno;ogy-enabled platform
---
Premise
The Art of War is an unusual book. It became one of the highly recommended books in the reading list of the United States Marine Corps. It is not only popular in the military circle, it has been adapted widely into modern business management. Many want to tap on this invaluable resource, yet, the classical Chinese language could be a showstopper. In this Learning Cycle, there is no boundaries.
Description
The Art of War was written by Sun Wu, better known as Sun Zi (Sun Tzu in the old style Romanisation). It covers various aspects on winning a war from planning, waging war, strategic offence, deployment, momentum... and many others. In today's terminology, it can be a great analogy to winning a business from strategic planning, prospecting, qualification, selling, negotiation, closing... and many others.

Our aim for this Learning Circle is to break the language barrier and bring like-minded individuals and professionals to tap into the wealth of this legacy about the art in winning. Each learner is able to contribute in "active learning" and engage in an effective blended learning (onsite and virtual).

We will kick off with a proper on-boarding program (onsite) to help you familiarise with our innovative platform. It will be a bite-sized learning for every session. Each learner will be assigned the same topic in advanced. You will learn only one chapter each time in a self-paced manner. You are encouraged to digest the content, make a research, recall any previous relevant experience and share your insights with all peers when we get together virtually or onsite.

There is no definitive standard text of the Art of War and no two interpretations of Art of War are alike. Besides that, Classical Chinese was written without punctuation, which adds to the difficulty in interpretation. Yet, we trust that with the little contributions from everyone in this Learning Circle, we can definitely contextualise and make it relevant to apply in today's context. Together Everyone Achieves More (TEAM)!

Key Learnings
Interpret the original classical content to the closest meaning in today's world

Relate to the key principles from the original content with team effort

Apply the concepts in work, personal or business based on individual's context

Integrate the strategies and tactics into personal and business plans

Develop winning behaviours to drive personal growth
Pre-requisites
For the FIRST onsite workshop:

1. Bring your laptop (best view platform) and audio earpiece
2. Ensure your laptop is fully charged and can last for at least 2 hours
3. Class will start on time and appreciate if you can come 10-15 minutes earlier to set up your wifi network access and laptop
Post-learning
A real case study will be presented for reinforcement learning.
Topics and agenda
1. Digital On-boarding

Digital and/or onsite

|

20 Minutes

By

Prashant Jain

, CEO, Entrepreneur, Chief Architect Learning Circles

Covers navigation, settings, mobile access, house rules and other relevant highlights

To arrange the platform setup and access for maximum learning experience and outcome

---

2. Setting the Context

By

Prashant Jain

, CEO, Entrepreneur, Chief Architect Learning Circles

Covers the learning motivation, sense of urgency, challenges, expectation and learner profile.

To manage the learning expectations and relate to other learners and stakeholders

---

3. Learning Process

By

Prashant Jain

, CEO, Entrepreneur, Chief Architect Learning Circles

Covers the 4R of Active Learning

To follow a practical learning methodologies for better knowledge retention.

---

4. Background

By

bp lim

, Sales Enablement Consultant helping sales performance improvement

Covers the local and international context of usage

To understand the context in which the book was studied by various world class leaders and institutions.

---

5. Chapter 1 Key Information

Digital and/or onsite

|

15 Minutes

By

bp lim

, Sales Enablement Consultant helping sales performance improvement

Covers the important facts in Chapter 1 Planning by receiving the fundamental information without interpretation

To recognise the key information about planning in warfare and the business context.

---

6. The Art of Winning: 5F7C

Breakout group activity

|

30 Minutes

By

bp lim

, Sales Enablement Consultant helping sales performance improvement

Covers the research on topic 1 for the right interpretation and insights, with the next step for Day 2 learning.

To discuss the two main insights for the art of winning.

---

7. Secrets of Victory #1

By

bp lim

, Sales Enablement Consultant helping sales performance improvement

Covers the insight #3 and #4 for the nature of war and the secret of victory.

To construct a conclusion on the difference between preparation and planning.

---

8. Secrets of Victory #2

By

bp lim

, Sales Enablement Consultant helping sales performance improvement

Covers the further insight #4 to explore a pathway to an assured victory

To criticise the two schools of thoughts about having more options.

---

9. Recall and Link

By

Prashant Jain

, CEO, Entrepreneur, Chief Architect Learning Circles

Covers the reinforcement of knowledge and the association of real life experience in order to strengthen the link for memory retention.

To generate the links of new knowledge with the previous experience in achieving victories

---

10. Reflect & Case Study

By

bp lim

, Sales Enablement Consultant helping sales performance improvement

Covers the application of knowledge to solve a business problem.

To apply the concepts and integrate the strategies and tactics into a real life case study

---
Professionals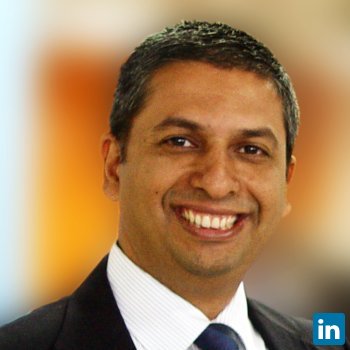 Prashant Jain
CEO, Entrepreneur, Chief Architect Learning Circles
PJ is the Chief Architect of Learning Circles and creator of Wiztango.com a Digital Facilitation Technology Platform for Content Originators. He is an American with a global background as an entrepreneur in technology and education management.

In 2002, he founded and for fourteen years successfully managed an in-residence corporate university for Japanese employees of Hitachi Corp, Toshiba, Fujitsu, Yokogawa, Panasonic and 30 global Japanese corporations. The Singapore-based company achieved $8.9M revenue at its peak and had 1,000 Japanese graduates from 25 global-skill development programs.

In the past 25 years, PJ has had pioneering leadership roles in the digital transformation of multiple industries including Pre-Press (Israeli-based Scitex Corp), Photography (Boston-based Leaf Technologies), Printing (Dutch-based Indigo Corp) and Advertising (Boston-based Engage Technologies)
bp lim
Sales Enablement Consultant helping sales performance improvement
Are you a Senior Business Leader or Owner in Sales or Business Development, Sales Training, Sales Effectiveness, Sales Enablement, Sales Solutions, Learning & Development, HR or Marketing who is involved in your organization's revenue generation strategy?

A recent research by Sales Executive Council showed that the driver that contributed to the greatest customer loyalty was "purchase experience" (53%). Unfortunately, Forrester's online survey pointed out that only 1 in every 7 sales visits usually live up to the expectations of the buying executives. It's more astonishing to find out that 88% of the salespeople are very prepared to talk about their own company and products and only 29% of sales professionals understand about the customer's business and problems.

This has led to a significant decrease of spending to less than 20%. While there is an increase in competition and the global economic climate is very challenging, that poor "purchase experience" resulted in even lower win rate and ultimately created more obstacles for sustainable growth.

Despite these stern statistics, Senior Business Leader or Owner like you can leverage on a systematic sales performance improvement approach to help your team to create a unique "purchase experience" for the customers, increase the win rate and "fast-forward" customers' decision making process.

As the Founder of Sales Blueprint, I've helped thousands of top Executives to significantly accelerate sales and marketing growth through blended learning with sustainable behavioural change.

We have a great passion for sales performance improvement. We also love to empower sales professionals and challenge their thoughts in reaching a "shared understanding" with the clients.

I hope I can be a good resource to you. Scroll down to the "publications" to locate the eBook link to discover the 7 costly mistakes 80% of the sales people make that is costing companies hundreds of thousands of dollars.
---
Sales Blueprint
Sales Blueprint facilitates blended learning and promotes collaboration amongst learners. Business development is the professional domain in which we major.

Our strategies are behavioural-based, technology-enabled and cutting-edge. They encompass proven methodologies that are being used right now by today's upper echelon of sales performers.

Our goal: to ensure you are well versed in the best possible sales and negotiation techniques to build on the excellence of your product offering. We help cut through the noise by imparting proven techniques that focus on improving performance and building lasting relationships with those corporate buyers who often have the success of your products in their hands.

Join us for an experiential blended learning experience.
More Learning Circles From This Organization