Who is it for
Learning level
Learning partners

WizTango
We collaborate with Subject Matter Experts and Authors who have developed expertise, gained recognition and now need to deploy a scalable learning-business model. We partner Training Providers, Consulting Firms and Publishers who have a customers for learning products and now need to expand their learning at-the-workplace offering. We facilitate learning at Enterprises & Institutes who have purchased and delivered traditional training and now need to demonstrate improved outcomes & ROI.
Premise
A Project Management Office (PMO) is a centralised team striving to bring economies of repetition and standardization to projects within an organization. Are you successfully driving project EXECUTION, PERFORMANCE and VISIBILITY within your organization, department or portfolio? Through a prolonged intervention, contextualize and apply learning to facilitate a PMO at your workplace.
Description
Winning organizations are successful in delivering organization value by design and not by chance. Through standardization PMOs enable organizations to manage projects more consistently, with better visibility, whilst lowering overall project costs (if implemented well). Further, PMOs play a role in establishing appropriate organization structure, processes and information systems to increase the effectiveness of people and efficiency of systems, customer satisfaction, profitability, waste reduction, and highly engaged human capital. The adoption of PMO best practices has been the strategy of leading companies globally and has evolved over several decades for delivering value on a sustainable basis. The PMO framework is a comprehensive integration of Management, Leadership, Customers, Suppliers, Operations, Sponsors and Teams and other ecosystems that contribute daily to the success of business value delivery.

The key deliverables of the PMO are industry standards, templates, metrics, a knowledge base, processes, a resource pool, and tools. Establishing a PMO that delivers real value to an organization is something which takes time and is best done incrementally, in stages.

Organizational Project Management Maturity Model (OPM3™) is the systematic management of projects, programs, and portfolios in alignment with the achievement of strategic goals. The concept of organizational project management is based on the idea that there is a correlation between an organization's capabilities in Project Management, Program Management, and Portfolio Management, and its effectiveness in implementing strategy. The degree to which an organization practices this type of project management is referred to as its organizational project management maturity. The Project Management Institute (PMI) introduced OPM3™ to help organizations translate strategy into successful outcomes, consistently and predictably. Knowledge, Assessment & Improvement are its three key elements.
Key Learnings
To define a PMO

To define PMO value proposition

To contextualize its implementation at your organization

To envision next steps

To explore digitally-blended learning model
Topics and agenda
1. A Warm Welcome

Digital On boarding

|

15 Minutes

Get on board and do a bit of practice

To achieve a sense of comfort in our digitally-blended learning environment

---

2. Learning Initiatives

Singapore Government has launched initiatives to impact training & development

To research and share insights

---

3. Learning Transformation

Contextualize

|

20 Minutes

There are processes, systems and frameworks to support the transformation of traditional Training & Development

To contextualize the transformation and reflect on its applications

---

4. PMO Background

PMO lives in an organization. In order for us to appreciate the value of the PMO for the organization, it is important to gain insights into the Vision, organizational objectives and value streams.

To map the business context to the value of PMO

---

5. PMO Value Proposition

Successful organizations, adopt best practices in managing their products & services with PMO. PMO value has been proved for increasing enterprise value through people, processes & technologies.

To contextualize the portfolio mix of value streams and generate insights into the value of PMO

---

6. PMO Implementation

Contextualizing

|

45 Minutes

To contextualize PMO implementation for your organization

---

7. PMO Next Steps

Implementation

|

5 Minutes

To envision for next steps toward implementing and adopting PMO best practices for your organization

---

8. Review & Reflection

---

9. More Learning Circles

Continued Learning

|

30 Minutes

---

10. More PMO

Continued Learning

|

30 Minutes

---
Professionals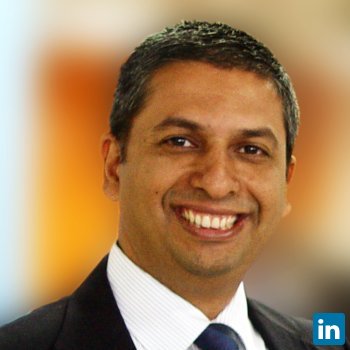 Prashant Jain
CEO, Entrepreneur, Chief Architect Learning Circles
PJ is the Chief Architect of Learning Circles and creator of Wiztango.com a Digital Facilitation Technology Platform for Content Originators. He is an American with a global background as an entrepreneur in technology and education management.

In 2002, he founded and for fourteen years successfully managed an in-residence corporate university for Japanese employees of Hitachi Corp, Toshiba, Fujitsu, Yokogawa, Panasonic and 30 global Japanese corporations. The Singapore-based company achieved $8.9M revenue at its peak and had 1,000 Japanese graduates from 25 global-skill development programs.

In the past 25 years, PJ has had pioneering leadership roles in the digital transformation of multiple industries including Pre-Press (Israeli-based Scitex Corp), Photography (Boston-based Leaf Technologies), Printing (Dutch-based Indigo Corp) and Advertising (Boston-based Engage Technologies)
Rajarama Rao Bannengala
Founder and MD
Rajarama is the author, PMO expert, strategist, thought leader, business transformation consultant. He has over 25 years of cross-functional experience, setting up and running successful PMOs for global companies
During his industry experience across various domains, he has been heading PMOs and played the senior management roles. He was instrumental in setting up PMOs to streamline the implementation of product development, organizational projects, and services in PTC and Blue Star Limited. He also showcased the value of PMO for various events and NGO projects in the PMI Pune chapter.
Through his company ProPMO Services Pvt Ltd, currently, he consults companies to address business concerns through the holistic adoption of PMO at various organizational levels that are right for their business.
He is the past President and currently on the board of PMI Pune chapter and served as a volunteer leader for over 7 years on the board.
Harish Honwad
Senior Consultant
Harish Honwad, PMP, CSM, SAFe Agilist has over 30 yrs of industry experience mainly in defense research and IT/software development. Veteran in establishment of sound PMO best practices for digital businesses in enteprise companies in Telecom. Data Infrastructure, (ETL, Data Warehousing, OLTP/OLAP) LifeSciences, BFSI , Learning & development and similar domains...
Expertise ranges from traditional project management waterfall to application of Theory of Constraints to the more recent Agile and scaling Agile PMO practices blended with conventional product and support services for several outsourced offshore development units of global enterprises. Apart from this Harish is an expert coach and mentor and delivered several assignments for leading and transforming high performance product engineering teams in India as well as abroad..
---
ProPMO Services Private Limited
ProPMO Services has been founded by industry veterans with over 3 decades of experience in the field of P3M, to enable businesses in India and internationally align their Project / Program / Portfolio management practices to the industry bench mark.

ProPMO understands the complexities of setting up PMO and operating PMO for businesses. We have empanelled consultants from diverse domains, capabilities, skill sets and strategic mind sets who adopt good practices and deliver the PMO workshop. Moreover, at ProPMO, we follow a practical approach in adopting good practices, that are appropriate to the type and scale of business that the enterprise is into.