The Visual & Cognitive Presenter
No schedules on the calendar
Who is it for
Learning level
Premise
With the competition for audience attention now at an unprecedented level, for presentations to be engaging and effective, companies and individuals now have to be multi-faceted, and employ an innovative mix of cognition, visuals and storytelling to help messages 'stick' with audiences, to aid memory and recall.

Description
Turning an audience around to your way of thinking is a great skill to have. Whether you want someone to buy your product, service, solution, learn from your experience or just to trust your vision; each requires a different strategy which needs to be reflected in the message, structure and delivery of any type of business presentation.

The Visual & Cognitive Presenter is a comprehensive presentation skills course designed to fundamentally change the way companies and delegates think about all types of presentations, but sales presentations in particular. It uses a group of unique visual tools and techniques called Story Presentology™ which are focused around fifteen of the most important and essential range of presentation techniques which help to create and deliver all types of engaging and effective presentations.


Key Learnings
Understand the foundations of Visual & Cognitive Presentations such as the importance of Cognition, Messaging and Storytelling in business presentations.

Learn how to identify and articulate your intended messages, and how to deliver them to a variety of different audiences with impact and clarity.

Develop visualisation skills, to help turn low impact bullet points into high impact visuals, graphics, charts and graphs.

Focus on how to save precious time and effort by developing presentations in Storyboard format first. Discover little known tips and tricks which can save up to 40% time.

Use a unique patented tool from the Insight Learning Foundation™, USA, which describes four archetypal temperaments; from which all personality styles are derived.
Topics and agenda
1. A Warm Welcome

Digital On boarding

|

45 Minutes

Get all participants on board and do a bit of practice.

To achieve a sense of comfort in our digitally-blended learning environment.

---

2. Getting to Know Each Other

For the facilitator to know the background of each delegate.

To get to know each other better, and save time during the workshop.

---

3. Insight Learning

There are 10 questions to build a profile using the patented tool the Insight Spectrum Survey.

To understand your own profile, so it is easier for you to understand other people.

---

4. Audience Styles

Research & Reading

|

60 Minutes

Research and read on various aspects of audience behaviours.

To gain understanding on client interactions by understanding personality style; also known as temperament, disposition, character, psyche, nature, persona and perspective.

---

5. Presentation Plan

Successful presentations require many aspects of planning. Understanding audience, stakeholders, supporting documents and one of the most important.....REHEARSAL TIME.

To get comfortable in planning all the different elements of a presentation; the client, stakeholders, desired outcomes, the evidence required and the tools to use.

---

6. Presentation Strategy

Thinking & Evaluation

|

30 Minutes

There are many types of presentations such as closing a deal or first time meetings.

To gain clarity on the presentation structure and message.

---

7. Storyboarding

Thinking & Designing

|

60 Minutes

Presentations should never be started in PowerPoint before you are clear on the elements that need to be included in each slide.

To appreciate the value of a building a graphic story of your presentation before commencing development.

---

8. Cognitive Processing

Research & Reading

|

60 Minutes

Cognition is a branch of psychology and is responsible for all of our thinking processes; our perception, problem solving, judgement, memory, language, and knowledge acquisition.

To understand the mental processes that all clients will go through when you are delivering a presentation.

---

9. Your Presentations

Please upload your presentation here.

You will be editing your presentation during the Workshop, the Post Workshop with finally delivery to your client. You will be able to see your original slides compared to the original.

---

10. Reference

Digital learning

|

30 Minutes

A presentation glossary of over 100 terms, references, rules, theories and other explanations.

To be able to understand the meaning of selected terminology during the workshop.

---

11. What You Must Know

Knowledge capture

|

30 Minutes

---

12. Mid Review & Reflection

Feedback is an essential part of learning. All can benefit from feedback.

To raise awareness of strengths and areas for improvement, and identify actions to be taken to improve results.

---

13. Presentation Delivered

Digital learning

|

10 Minutes

This is where you will need to upload your final presentation for review and comment.

Feedback and evaluation.

---

14. Client Presentation Experience & Insights

---

15. Practice and Case Study

Digital learning

|

90 Minutes

A three part case study to practice 1) Presentation structure, 2) Removing unnecessary or redundant text 3) Visualisation (turning text into a picture or diagram)

Delegates will be able to more easily turn non presentation material into correctly structured and visualised information.

---

16. Visual StoryDocs

Digital learning

|

60 Minutes

Not all presentations need to be actually presented. Sometimes presentations are needed for reference, a pre-read and follow up material. Visual StoryDocs is a format developed by Mark Stradling.

To learn another method of creating and delivering a presentation.

---

17. Delivery Skills

Digital learning

|

30 Minutes

A few tips and tricks to make you look better and more professional in front of clients.

These are must know things.

---

18. Final Review & Reflection

---
Professionals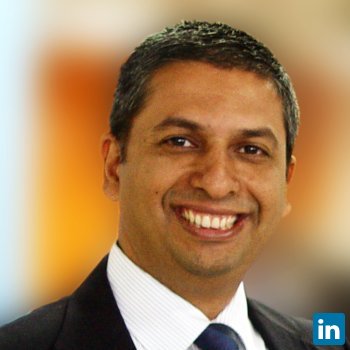 Prashant Jain
CEO, Entrepreneur, Chief Architect Learning Circles
PJ is the Chief Architect of Learning Circles and creator of Wiztango.com a Digital Facilitation Technology Platform for Content Originators. He is an American with a global background as an entrepreneur in technology and education management.

In 2002, he founded and for fourteen years successfully managed an in-residence corporate university for Japanese employees of Hitachi Corp, Toshiba, Fujitsu, Yokogawa, Panasonic and 30 global Japanese corporations. The Singapore-based company achieved $8.9M revenue at its peak and had 1,000 Japanese graduates from 25 global-skill development programs.

In the past 25 years, PJ has had pioneering leadership roles in the digital transformation of multiple industries including Pre-Press (Israeli-based Scitex Corp), Photography (Boston-based Leaf Technologies), Printing (Dutch-based Indigo Corp) and Advertising (Boston-based Engage Technologies)
Mark Stradling
Founder & Managing Director
Mark is a cognitive communication and visual training specialist with over 40 years global knowledge & experience. Before starting his own company, Mark was managing in the corporate world based in Europe and Asia in industries such as Textiles, Media, Publishing and Education.

As a 'revitalised and recovering' dyslexic, Mark often lends his enthusiasm and humour in 'storytelling' his view of the world at functions and seminars entitled 'A Dyslexics View of a Visually Dyslexic World'.

---
Arcanum Asia Pte Ltd
Arcanum are sales, marketing and training partners for the Sales Optimisation Tool, a dynamic methodology and concept that helps measure sales teams against critical key performance indicators, and ties sales team performance with business strategy.