Architecting Digital Organization Development
No schedules on the calendar
Who is it for
Learning level
Premise
Economic, demographic, and technological changes are all contributing to the transformation of the workforce and workplace. Are you effectively leveraging digital technology and models to drive this transition at your organization? To get ahead of the curve, empower your people and drive change from the inside out.
Description
As we transition from an industrial age to digital, few of us work the same way now as the previous generation did. Workplaces are having a more diverse workforce demanding increasingly collaborative and flexible work environments.

Cathy Benko, Vice-Chairman of Deloitte in San Francisco and co-author of 'The Corporate Lattice', explains how the days of standardization and strict hierarchies are over, in favor of a structure where ideas and employees can move along horizontal, vertical and diagonal paths. These new networks are not only opening doors to more opportunities, but to a more agile kind of employee with multi-dimensional skills and strengths. It's time to climb the 'Corporate Lattice'.

And in an age when technology reigns supreme, people remain our greatest asset. Our focus remains on IT and business processes while neglecting our core asset: people. Our outmoded approaches to organization development often fail to empower the workforce.

Learning circles are an effective framework to rapidly DIY Digital Organization Development. Learning circles owe its origin to Study Circles from Sweden. Some of the core principles include equality of participants, facilitated learning not training, a collaborative and not competitive environment and balancing knowledge acquisition with social communication.

Key Learnings
To develop a vision for leading your L&D transformation

To contextualize it based on your organization

To develop Digital Organization Development skills

To explore digital resources and models

To create a roadmap and action plan
Pre-requisites
1. Self motivation to implement a DIY approach
2. Driven to create a dynamic learning environment that is by the employees with the employees

Pre-learning
Prepare a set of KPIs for initiating learning at the workplace. To be used in house.
Post-learning
Implement road map for initiating workplace learning circles
References
Bring your laptop or tablet device to enjoy this unique participatory experience
Topics and agenda
1. A Warm Welcome

Digital On boarding

|

15 Minutes

Get on board and do a bit of practice

To achieve a sense of comfort in our digitally-blended learning environment

---

2. Demonstrating Global Perspectives

Research specific global competencies related to organization values

To reflect on the implementation of global competencies

---

3. Setting the Context

Contextualizing

|

30 Minutes

Contextualize challenges and opportunities based on competency map

To explore the competency map

---

4. Solution-ing

Explore digitalization of training

To dive deeper into learning circles

---

5. Roadmap

action planning

|

30 Minutes

Research first step and next steps

To pen down starting point

---

6. Review

Give feedback on the intervention

To reflect on the intervention

---

7. References

Research reference material

---

8. Implementation

Make an effort to develop and deliver a digital learning circle intervention

To put change management into practice

---

9. Partnering

Collaboration on implementation of learning circles

To explore partnering model

---

10. Manage & Develop Talent

Research specific global competencies related to organization values

To reflect on the implementation of global competencies

---
Professionals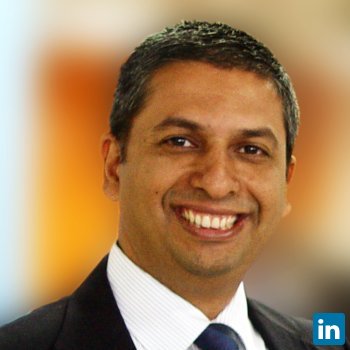 Prashant Jain
CEO, Entrepreneur, Chief Architect Learning Circles
PJ is the Chief Architect of Learning Circles and creator of Wiztango.com a Digital Facilitation Technology Platform for Content Originators. He is an American with a global background as an entrepreneur in technology and education management.

In 2002, he founded and for fourteen years successfully managed an in-residence corporate university for Japanese employees of Hitachi Corp, Toshiba, Fujitsu, Yokogawa, Panasonic and 30 global Japanese corporations. The Singapore-based company achieved $8.9M revenue at its peak and had 1,000 Japanese graduates from 25 global-skill development programs.

In the past 25 years, PJ has had pioneering leadership roles in the digital transformation of multiple industries including Pre-Press (Israeli-based Scitex Corp), Photography (Boston-based Leaf Technologies), Printing (Dutch-based Indigo Corp) and Advertising (Boston-based Engage Technologies)
Gregory Phua
Performance Consultant
Gregory Phua is a Performance Consultant with over 30 years corporate and consulting experience. He served in regional and consulting positions in semiconductors, insurance and financial services, career transitioning, behavioural performance and change. He was a key member in designing, developing and facilitating a global leadership programme.

Gregory is passionate about how people interact with each other especially in the forms of emotional literacy. He is certified in Insights Discovery, DiSC, DDI's Behavioural Interviewing, Leadership and Workforce modules, Zenger-Miller's Leadership and Workforce programmes, including a handful of other rigorous in-company certification courses (Consulting for Teams, Presentation Skills, etc.,)

A committed social contributor to a charitable cause, Gregory develops and coaches differently-abled youths in providing instructions to other physically and mentally challenged kids. He is also Chairman of a football supporters club since 2001.
---
MUFG Bank Ltd
MUFG Bank, Ltd. is Japan's premier bank, with a global network spanning around 50 countries. Outside of Japan, the bank offers an extensive scope of commercial and investment banking products and services to businesses, governments and individuals worldwide.

MUFG Bank's parent, Mitsubishi UFJ Financial Group, Inc. (MUFG) is one of the world's leading financial groups. Headquartered in Tokyo and with over 360 years of history, MUFG has a global network with over 1,800 locations in more than 50 countries. The Group has over 150,000 employees and offers services including commercial banking, trust banking, securities, credit cards, consumer finance, asset management, and leasing.