Coaching Learning Circle Design & Delivery
Who is it for
Learning level
Location
145 Lorong Ah Soo #06-145, Hougang, SG, Singapore View Map
Google map
Premise
In the article, "L&D's biggest challenge and greatest opportunity: letting go" Jane Hart wrote "Modern professionals like to learn with and from others" As organizational leaders, are we leveraging an effective framework for collaborative learning? The core principles of learning circles include equality of participants, facilitated learning and balancing knowledge acquisition with communication.
Description
The aim of this coaching circle is to support subject matter experts to rapidly design and deliver a learning circle. The coaching circle is for three to five professionals. The ultimate goal is to permeate the learning experience through the organization. Our coaching intervention consists of multiple face to face sessions either virtual or in person combined with digital learning. The purpose of our face to face interventions is to review completed work and discuss next steps. In between the interventions we continue and complete the design & development process.
Key Learnings
Contextualize the learning objectives for stakeholders

Design a blended learning flow

Rapidly create digital content

Deliver a digital learning experience

Share qualitative and quantitative outcomes
Topics and agenda
1. A Warm Welcome

Digital On boarding

|

15 Minutes

Get all participants on board and do a bit of practice

To achieve a sense of comfort in our digitally-blended learning environment

---

2. Background

---

3. Getting Started

Brainstorming

|

30 Minutes

---

4. Road Map

Action planning

|

30 Minutes

---

5. Defining the Overview

---

6. Learning Plan Topics

---

7. Story Boarding Content

---

8. Digital Publishing

---

9. Implementation

---

10. Facilitating delivery

---

11. Review and Reflection

---

12. Reference

---
Professionals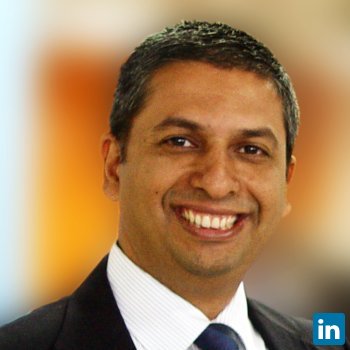 Prashant Jain
CEO, Entrepreneur, Chief Architect Learning Circles
PJ is the Chief Architect of Learning Circles and creator of Wiztango.com a Digital Facilitation Technology Platform for Content Originators. He is an American with a global background as an entrepreneur in technology and education management.

In 2002, he founded and for fourteen years successfully managed an in-residence corporate university for Japanese employees of Hitachi Corp, Toshiba, Fujitsu, Yokogawa, Panasonic and 30 global Japanese corporations. The Singapore-based company achieved $8.9M revenue at its peak and had 1,000 Japanese graduates from 25 global-skill development programs.

In the past 25 years, PJ has had pioneering leadership roles in the digital transformation of multiple industries including Pre-Press (Israeli-based Scitex Corp), Photography (Boston-based Leaf Technologies), Printing (Dutch-based Indigo Corp) and Advertising (Boston-based Engage Technologies)
---
Magmasoft Pte Ltd
We are supported by the Lifelong Learning Council and Skills Singapore to pilot 'Singapore Learning Circles' a national initiative on community based learning featuring 'by the community with the community.'

We collaborate with practitioners from all backgrounds to play an active role in shaping the culture of lifelong learning in Singapore!

As part of the initiative, we assist practitioners to create their very own blended (digital traditional) learning agenda and circle. Click on the link below to join an upcoming digital schedule to learn more.