Architecting Workforce Transformation DIY
No schedules on the calendar
Who is it for
Learning level
Sponsors
Wiztango is a digital platform for Publishers, Authors, Enterprises and other Content Originators to enable learning circles.
Learning partners
Bluetrack Centre
BlueTrack Centre, an independent training, conference and event management company, develops and organizes a range of training courses, conferences and forums. Areas of training specialization include communication, leadership, strategy, management, negotiation, digital and social media, finance and accounting and corporate law.

BlueTrack works with a pool of specialist associate trainers, professional bodies, educational institutions and industry experts.
Location
145 Lorong Ah Soo #06-145, Hougang, SG, Singapore View Map
Google map
Premise
Economic, demographic, and technological changes are all contributing to the transformation of the workforce and workplace. Are you effectively leveraging digital technology and models to drive this transition at your organization? To get ahead of the curve, empower your people and drive change from the inside out.
Description
As we transition from an industrial age to digital, few of us work the same way now as the previous generation did. Workplaces are having a more diverse workforce demanding increasingly collaborative and flexible work environments.

Cathy Benko, Vice-Chairman of Deloitte in San Francisco and co-author of 'The Corporate Lattice', explains how the days of standardization and strict hierarchies are over, in favor of a structure where ideas and employees can move along horizontal, vertical and diagonal paths. These new networks are not only opening doors to more opportunities, but to a more agile kind of employee with multi-dimensional skills and strengths. It's time to climb the 'Corporate Lattice'.

And in an age when technology reigns supreme, people remain our greatest asset. Our focus remains on IT and business processes while neglecting our core asset: people. Our outmoded approaches to organization development often fail to empower the workforce.

Learning circles are an effective framework to rapidly DIY Digital Organization Development. Learning circles owe its origin to Study Circles from Sweden. Some of the core principles include equality of participants, facilitated learning not training, a collaborative and not competitive environment and balancing knowledge acquisition with social communication.

Key Learnings
To develop a vision for leading your workforce transformation

To contextualize it based on your situation

To develop Digital Organization Development skills

To explore digital resources and models

To create a roadmap and action plan
Pre-requisites
Bring a laptop or digital device, preferably with a keyboard
Post-learning
>To continue the DIY process
>To catalyze learning circles in house
>To create effective KPIs
Topics and agenda
1. A Warm Welcome

Digital On boarding

|

15 Minutes

Welcome participants on board and do a bit of practice

To achieve a sense of comfort in our digitally envirorment

---

2. Setting the Context

Reaching our Why

|

30 Minutes

---

3. Solutioning

---

4. Roadmap

Setting sights

|

15 Minutes

---

5. DIY Practice

Getting Started

|

30 Minutes

---

6. Strategies

Implementation

|

15 Minutes

---

7. Review & Reflection

---

8. Subscribing Content

---

9. DIY GameTime

---
Professionals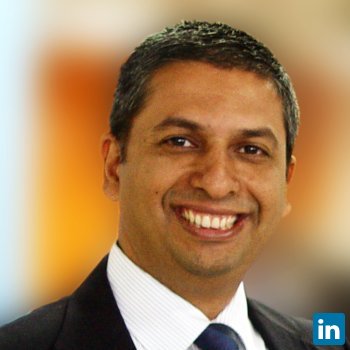 Prashant Jain
CEO, Entrepreneur, Chief Architect Learning Circles
PJ is the Chief Architect of Learning Circles and creator of Wiztango.com a Digital Facilitation Technology Platform for Content Originators. He is an American with a global background as an entrepreneur in technology and education management.

In 2002, he founded and for fourteen years successfully managed an in-residence corporate university for Japanese employees of Hitachi Corp, Toshiba, Fujitsu, Yokogawa, Panasonic and 30 global Japanese corporations. The Singapore-based company achieved $8.9M revenue at its peak and had 1,000 Japanese graduates from 25 global-skill development programs.

In the past 25 years, PJ has had pioneering leadership roles in the digital transformation of multiple industries including Pre-Press (Israeli-based Scitex Corp), Photography (Boston-based Leaf Technologies), Printing (Dutch-based Indigo Corp) and Advertising (Boston-based Engage Technologies)
bp lim
Sales Enablement Consultant helping sales performance improvement
Are you a Senior Business Leader or Owner in Sales or Business Development, Sales Training, Sales Effectiveness, Sales Enablement, Sales Solutions, Learning & Development, HR or Marketing who is involved in your organization's revenue generation strategy?

A recent research by Sales Executive Council showed that the driver that contributed to the greatest customer loyalty was "purchase experience" (53%). Unfortunately, Forrester's online survey pointed out that only 1 in every 7 sales visits usually live up to the expectations of the buying executives. It's more astonishing to find out that 88% of the salespeople are very prepared to talk about their own company and products and only 29% of sales professionals understand about the customer's business and problems.

This has led to a significant decrease of spending to less than 20%. While there is an increase in competition and the global economic climate is very challenging, that poor "purchase experience" resulted in even lower win rate and ultimately created more obstacles for sustainable growth.

Despite these stern statistics, Senior Business Leader or Owner like you can leverage on a systematic sales performance improvement approach to help your team to create a unique "purchase experience" for the customers, increase the win rate and "fast-forward" customers' decision making process.

As the Founder of Sales Blueprint, I've helped thousands of top Executives to significantly accelerate sales and marketing growth through blended learning with sustainable behavioural change.

We have a great passion for sales performance improvement. We also love to empower sales professionals and challenge their thoughts in reaching a "shared understanding" with the clients.

I hope I can be a good resource to you. Scroll down to the "publications" to locate the eBook link to discover the 7 costly mistakes 80% of the sales people make that is costing companies hundreds of thousands of dollars.
---
Magmasoft Pte Ltd
We work with a wide gamut of the learning supply chain including Subject Matter Experts (SME), Product Owners, Authors, Publishers, Training Providers, Corporate, Institutes and Schools.

Our growth business model and Learning Circle technology enables SMEs & Content Originators to build a scalable learning model by digitalizing your expertise and then assigning trainers, consultants or managers to facilitate digitally-blended training as a learning circle for employees, professionals or students to contextualize & apply learning, resulting in collective intelligence and ROI.