Building Brand through Community-led Learning
No schedules on the calendar
Who is it for
Learning level
Sponsors
iN.LAB is set up to catalyse learning innovation in Continuing Education and Training (CET) in Singapore.

An initiative of the Singapore Workforce Development Agency and managed by the Institute for Adult Learning, this is a place for the CET community to come together, explore and innovate learning solutions.

iN.LAB comes equipped with facilities, equipment and tools to support your experimentation, collaboration and project work.
Wiztango is a digital platform for Publishers, Authors, Product Managers, Social Enterprises and other Content Originators.

Wiztango is a Winner for the 2013 Red Herring Top 100 Asia Award.
Learning partners
Institute for Adult Learning Singapore
The Institute for Adult Learning (IAL) is at the forefront of building capabilities and continuing professional development for an effective, innovative and responsive Continuing Education and Training (CET) sector. We work closely and support adult educators, businesses, human resource developers and policy makers through our comprehensive suite of programmes and services on raising capabilities and catalysing innovations in CET.
Lifelong Learning Council
The Lifelong Learning Council aims to help people of all ages develop a habit of continual learning for a more purposeful and productive life. We hope to inspire a society that embraces lifelong learning as a way of life.

LearnSG Seed Fund
LearnSG Seed Fund – a $3 million fund set aside for 1 year – aims to grow community-led learning initiatives. We are looking for ideas that:
Build and promote lifelong learning culture
Impart and encourage work and life skills learning
Benefit the community and Singapore

No idea is too big or too small. Get funding for up to 90% of project costs, capped at $50,000 (whichever is lower).

So, get together with your friends, neighbours or community and bring your learning ideas to life.
Singapore Professionals\' & Executives\' Co-operative (SPEC)
SPEC strives to create a 'harbour of lives and opportunities' for its members and be a dynamic and efficient source of help for professionals, managers, executives, businessmen and the self-employed (PMEBS). SPEC is a 'harbour' where you can stop to refuel, refresh or recharge yourself with the right resources. SPEC offers its members opportunities to develop and upgrade themselves.
Location
145 Lorong Ah Soo #06-145, Hougang, SG, Singapore View Map
Google map
Premise
Community-led learning begins to happen when an individual learner or a group of learners drive the learning experience. With this as our ultimate aim, we take the first step for practitioners and leaders to initiate and lead learning by the community, with the community. In the process, could practitioners derive and enjoy value and benefits?
Description
Welcome to a fully hands-on and practice-based workshop. Bring along your laptop as it is powered by social learning so as to better synchronize with the learning styles of our modern society. For practitioners this creates a valuable opportunity to freely experience a blended model and effectively share their expertise with the community.

Digital on boarding, understanding the background, sharing your motivations, DIY community learning and sharing outcomes are some of the topics covered through an elongated learning experience that begins in-class and continues online.

Practitioners and learners also learn about and may tap into a LearnNow Seed fund to initiate and contribute towards creating shared learning outcomes.

Let us together embark on this journey of community-led learning. Get started now and play an active role in shaping the culture of lifelong learning!

Key Learnings
To discover own intrinsic motivations

To create a road map

To DIY a digital blended program

To initiate practice sessions

To go-to community
Pre-requisites
Participants should bring their own laptop to enjoy the social learning experience.
Topics and agenda
1. A warm welcome

Covers navigation, settings, house rules and other relevant highlights

To help each of us hit the ground running and maximize their learning experience and outcome

---

2. Setting the context

---

3. Solution-ing

---

4. Getting started

---

5. Digital Program

---

6. Learn SG Seed fund - Learning Circles

---

7. Review & Reflection

---

8. Pay it Forward

Cooperative communities

|

10 Minutes

---
Professionals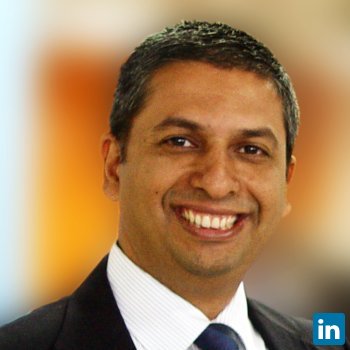 Prashant Jain
CEO, Entrepreneur, Chief Architect Learning Circles
PJ is the Chief Architect of Learning Circles and creator of Wiztango.com a Digital Facilitation Technology Platform for Content Originators. He is an American with a global background as an entrepreneur in technology and education management.

In 2002, he founded and for fourteen years successfully managed an in-residence corporate university for Japanese employees of Hitachi Corp, Toshiba, Fujitsu, Yokogawa, Panasonic and 30 global Japanese corporations. The Singapore-based company achieved $8.9M revenue at its peak and had 1,000 Japanese graduates from 25 global-skill development programs.

In the past 25 years, PJ has had pioneering leadership roles in the digital transformation of multiple industries including Pre-Press (Israeli-based Scitex Corp), Photography (Boston-based Leaf Technologies), Printing (Dutch-based Indigo Corp) and Advertising (Boston-based Engage Technologies)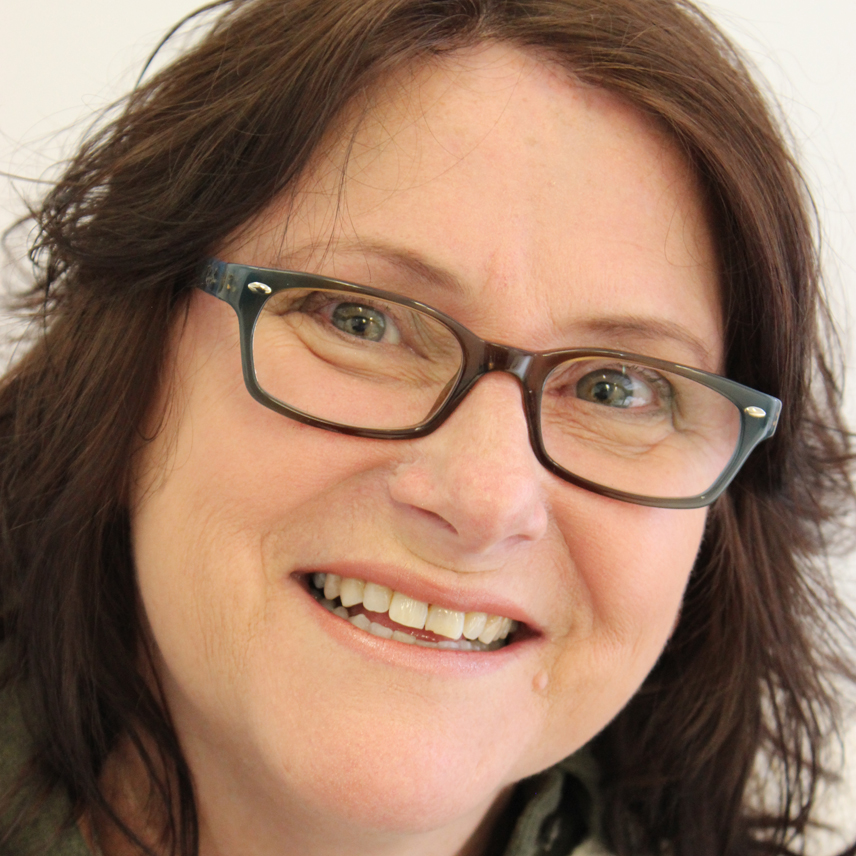 Catriona Ward
Experienced EdTech Consultant, Instructional Designer, Content Developer and Trainer
Catriona is an Australian citizen residing in Singapore with a global background as an Educational Technology Specialist. She has over 25 years experience in education and technology and believes that the future of education relies on an ongoing dialogue between educators/trainers, organisations (educational or corporate), and professionals in the tech world.

Catriona has extensive experience in educational and technical organisations with proven management, leadership, development, facilitation and project management skills. She is recognised for her initiative, integrity, dependability and flexibility in meeting objectives.

Catriona has specialist educational skills as well as extensive experience in the design and delivery of ICT/elearning products and professional development to a wide range of client groups. Her problem-solving skills, attention to detail, understanding of elearning systems and pedagogy, technical knowledge, and strong educational background enables her to develop meaningful, interactive and engaging content and deliver inclusive and responsive training sessions.

With university degrees in Education, eLearning and Psychology and experience in schools, higher education, corporate and government sectors, Catriona is well equipped to help customers use educational technology to deliver training that is of a high educational standard.

Catriona's skills include: Instructional design, learning pedagogy and assessment, curriculum design, content analysis, scripting, storyboarding, educational content and layout, content writing, learning management systems, specialised electronic learning software, virtual classrooms, HTML, SCORM, learning needs analysis, project management.
bp lim
Sales Enablement Consultant helping sales performance improvement
Are you a Senior Business Leader or Owner in Sales or Business Development, Sales Training, Sales Effectiveness, Sales Enablement, Sales Solutions, Learning & Development, HR or Marketing who is involved in your organization's revenue generation strategy?

A recent research by Sales Executive Council showed that the driver that contributed to the greatest customer loyalty was "purchase experience" (53%). Unfortunately, Forrester's online survey pointed out that only 1 in every 7 sales visits usually live up to the expectations of the buying executives. It's more astonishing to find out that 88% of the salespeople are very prepared to talk about their own company and products and only 29% of sales professionals understand about the customer's business and problems.

This has led to a significant decrease of spending to less than 20%. While there is an increase in competition and the global economic climate is very challenging, that poor "purchase experience" resulted in even lower win rate and ultimately created more obstacles for sustainable growth.

Despite these stern statistics, Senior Business Leader or Owner like you can leverage on a systematic sales performance improvement approach to help your team to create a unique "purchase experience" for the customers, increase the win rate and "fast-forward" customers' decision making process.

As the Founder of Sales Blueprint, I've helped thousands of top Executives to significantly accelerate sales and marketing growth through blended learning with sustainable behavioural change.

We have a great passion for sales performance improvement. We also love to empower sales professionals and challenge their thoughts in reaching a "shared understanding" with the clients.

I hope I can be a good resource to you. Scroll down to the "publications" to locate the eBook link to discover the 7 costly mistakes 80% of the sales people make that is costing companies hundreds of thousands of dollars.
---
Magmasoft Pte Ltd
We are supported by the Lifelong Learning Council and Skills Singapore to pilot 'Singapore Learning Circles' a national initiative on community based learning featuring 'by the community with the community.'

We collaborate with practitioners from all backgrounds to play an active role in shaping the culture of lifelong learning in Singapore!

As part of the initiative, we assist practitioners to create their very own blended (digital traditional) learning agenda and circle. Click on the link below to join an upcoming digital schedule to learn more.